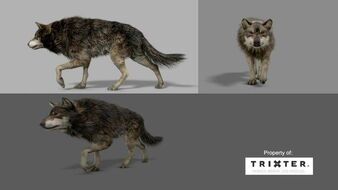 TRIXTER are a company that have been creating visual effects and digital character animation for feature films, television and commercials ever since 1998. Some of the projects they have done visual effects for are Marvel's Iron Man 3, The Avengers, Captain America, X-Men: First Class, Journey 2, Lilly The Witch and many more. Including Wolfblood.
Wolfblood
TRIXTER have also created the CGI wolves for Wolfblood for Series 1, Series 2 and Series 3.
External Links
Ad blocker interference detected!
Wikia is a free-to-use site that makes money from advertising. We have a modified experience for viewers using ad blockers

Wikia is not accessible if you've made further modifications. Remove the custom ad blocker rule(s) and the page will load as expected.