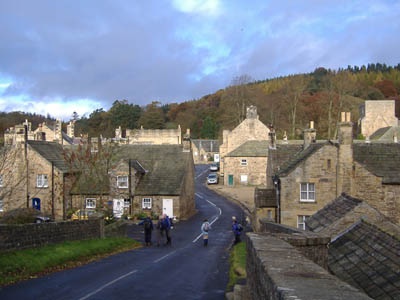 Stoneybridge
is a fictional town in the show
Wolfblood
, it was the main setting for the first three series. This is where
Maddy
, her family and her friends lived. In the
Series 2
finale
The Discovery
, Maddy left Stoneybridge for the wild, also leaving behind
Rhydian
,
Shannon
and
Tom
.
Maddy's parents own an old farm on the edges of the small village of Stoneybridge. The village is a mixture of stone cottages, 19th-century brick farmworkers' houses, and a few modern bungalows and family homes. Stonybridge also has a large woodland area which in wolfblood, is largley used. Tom's parents own a pleasant new-build and Shannon's rent a shambolic old cottage on the outskirts of the village.[1]
Stoneybridge is filmed in a village in Northumberland called Blanchland.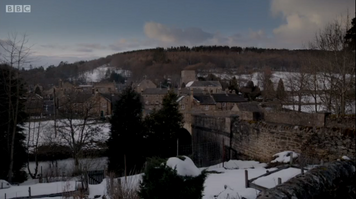 References
Ad blocker interference detected!
Wikia is a free-to-use site that makes money from advertising. We have a modified experience for viewers using ad blockers

Wikia is not accessible if you've made further modifications. Remove the custom ad blocker rule(s) and the page will load as expected.