Wolfblood is filmed in the north-east of England, and set in Northumbria, however the main settings change between Series 1-3 and Series 4.
Series 1-3
The school that the main characters attend is shot in the Charles Thorp Comprehensive School, and the scenes in the woods were surrounding area of Rowland Gill countryside. Both of these are in Tyne and Wear. However, the village of Stoneybridge is filmed in the village of Blanchland, which is actually in Northumberland, the neighbouring county to Tyne and Wear.
Series 4
The Kafe is run by Katrina and Jana and exterior shots of the location are set in Quayside near the Tyne Bridge.
City locations, such as those in Season 4, are in nearby Newcastle-Upon-Tyne.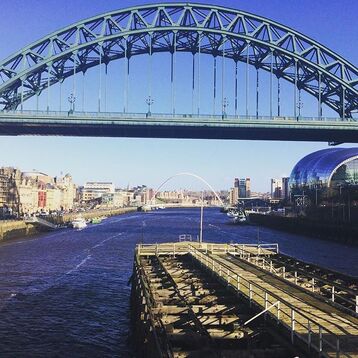 Ad blocker interference detected!
Wikia is a free-to-use site that makes money from advertising. We have a modified experience for viewers using ad blockers

Wikia is not accessible if you've made further modifications. Remove the custom ad blocker rule(s) and the page will load as expected.